Grow & Expand in any Economy
Learn Game-Changing Tools & Strategies to Thrive in Any Economy
April 26-28, 2022 in Scottsdale, Arizona
YOUR PATHWAY TO A PROSPEROUS BUSINESS STARTS NOW…
Our world has changed. How we live, interact with each other, and do business has shifted. If you and your business aren't keeping up with this rapidly changing world, you risk being left behind.
In this time of upheaval and change, you can either get caught in the storm and suffer, or you can use this time to innovate, create and master your skill set to launch into a thriving and successful future.
At Influence Live 2022 you will get the tools and hands on experiences to take advantage of this season and tap into your immense potential.
You Will:
Discover what is holding you back.

Learn how to create your own economy no matter what is going on around you.

The proven 3–step process to Grow and Expand your business while minimizing risk.

Learn how to leverage changes in the economy as opportunities instead of obstacles.

 

Get your own blueprint guesswork.

 

Excavate your immense untapped potential.
You and I both know that most entrepreneurs are doing whatever they believe they need to do to just survive,  but that won't lead to the exponential growth or the results that they need, want, and deserve.
Join The Number 1 Results Coach and Bestselling Author, Shawn Shewchuk, and experts from all areas of business, for this 3-day transformational journey, plus a 12-month blueprint that you can begin to implement at the right time.
At Influence Live 2022 with Shawn Shewchuk, you will create a plan so that your business does more than just survive… It thrives!
WHY IS INFLUENCE LIVE 2022 IN-PERSON
Influence Live 2022 is unlike any other event in the world, virtual or in-person. It isn't a seminar or zoom training, or something that plays in the background while you focus on other things.
Influence Live is interactive, immersive, and is 3 action-packed days(including the VIP day) of deep-diving into the nuts and bolts of your business and where you want to go, to make immediate changes and create a plan of execution.
Through Influence Live you'll master the foundational tools and strategies that will help you lead and grow in any economy… even this one. You'll develop a customized turnkey blueprint to help you navigate even the most unpredictable economic conditions. Shawn will show you how to focus on and find hidden growth opportunities so you can redefine your growth plan.
As a serial entrepreneur, Shawn is the undisputed expert on building, growing, and expanding businesses. He has started, operated, and profited from 44 of his own companies and partnered on countless more. He has built led and grown companies of all sizes and in numerous verticals, industries, and professions, including the largest consulting firm in the western US and Canada, which he built to $133,000,000 annually in under eight years.
As the author of two bestselling books, Change Your Mind Change Your Results and Daily Motivation, Shawn's knowledge and expertise have helped millions, including leaders in some of the most successful and prestigious companies around the globe.
Shawn has been recognized as the leader among leaders and has become known as The Number 1 Results Coach throughout the US and Canada. He tuned into what entrepreneurs need, and because of this grassroots approach to business and his intuitive nature, Shawn created the High Productivity System and incorporated it into the Freedom series of interactive journals.
Shawn Shewchuk's expertise is recognized globally in the business space, and he has become the "Go-To" for all things business. Shawn is regularly called upon to contribute to some of the most challenging and interesting situations in the business, financial, and leadership spaces. Shawn has been privileged to work alongside and partner with some of the most influential and best known in the business world, professional sports, performers, and musicians.
Shawn is truly the Master of business and human potential. He is the defining authority on business and life strategy.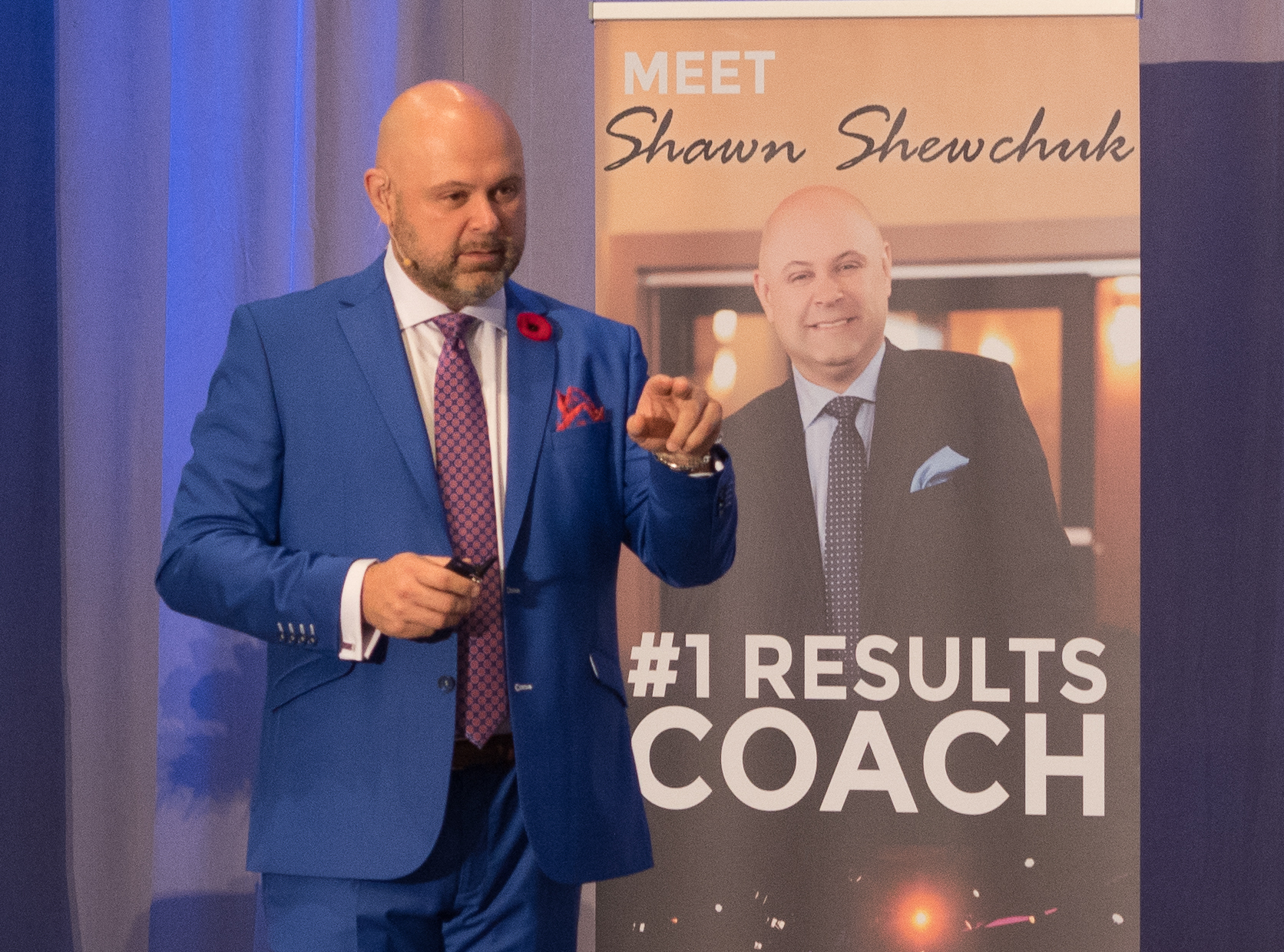 Speak at Influence Live 2022?
Every time Shawn holds an event of this magnitude, hundreds of people ask to speak at the event. We know how important speaking is to some of you, how crucial effective communication is to you and your businesses. And… That is the reason that Shawn wants to give every opportunity possible to thrive. The opportunity to speak is at your fingertips. It's automatic for every VIP ticket holder… You are automatically qualified to apply to speak at The Number 1 Business Event in North America.

Shawn has added an entire day to give the opportunity to speak to as many of you as possible. Speaking opportunities are very limited, our team will be personally reviewing every application, and because of time, this will be on a first-come-first-served basis.

The added bonuses are, you get to learn and experience the keys to an effective presentation, get the inside scoop on sales from the stage, experience peer mentorship when you get rock stars, speakers, together and you will learn from the master himself.
Shawn will be hosting the VIP day on the first day of Influence Live 2022.
The Number 1 Results Coach, Best-Selling Author and THE Productivity Speaker
Proud Son of Zig Ziglar and CEO, Ziglar Inc.
Global CEO, Craig Shelly Beverly Hills
Founder of Jim Rohn International & Owner of kylewilson.com
President, KO Advantage Group
5X NYT Best Selling Author, Owner & CEO of Integrated Wealth Systems
Who has attended Influence Live.....
Leading Keynote Speaker & Business Coach
Inventor of the Infomercial, Original Shark on Shark Tank & Author
5X NYT Best Selling Author, Owner & CEO of Integrated Wealth Systems
CEO Current C Power and 123Employee
Best-Selling Author, Speaker and Connector
Owner of The Magic Pantry Marketplace
Business & Real Estate Investor, Philanthropist, Board of Directors eXp World Holdings
Professional Speaker at Infusionsoft
Business Strategist, 3X Best Selling Author,  Real Estate Coach
Our Clients say good things about us